About us
Everything we do concentrates on driving sustainable competitive advantage, growth and success for our customers! Our mission is to help our customers succeed with Customer and Market Centric Commercial Management.
Fresh approach to Business Intelligence - We think differently
Data should be about purpose and unity, it should inspire, empower and give timely answers and advice
Companies have a lot of data, multiple offerings, diverse customers, and multiple technologies in use. The challenge is that it's just too much to handle. Our approach is to make it simpler and concentrate on what matters most. When you are defining Objectives and Key Results, you are creating an over arching plan for improvement and growth. To be successful, you need to know what underlying powers have an impact to your results. Our goal is to bring those dynamics to light and help you define HOW to drive impacts. Priorisation is imperative, which is why our tools give you answers about target markets and customers' potential, where the money is. This help you prioritize which industry segments and customers represent best opportunity and how to maximize your impact with your portfolio = WHAT to sell to which companies. This is about discovering your path to growth and profitability.
To make most of your resources and increase profitability, you will also need answers for timing (WHEN) and defining the story and narrative towards markets and customers. This is about WHY -questions.
SIMPLY: OUR GOAL IS TO HELP YOU DISCOVER YOUR PATH TO GROWTH AND PROFITABILITY AND SUPPORT YOUR JOURNEY TOWARDS SUCCESS WITH INTELLIGENCE.
Solution bridging multiple areas of tech - Reverse engineered for practical needs
The thinking behind the development of 180 OPS is based on practical challenges, needs and pains that have been difficult to approach by individual companies. G2 Tech categorisation below describes well what are the building blocks of our approach that has been reverse engineered to meet the needs of strategic decision making and everyday operational customer management, portfolio management, strategic segmenting and resource allocation, sales & marketing management, budgeting, customer risk management, customer & market centric KPI's and change management. This is why we refer to our solution as The Commercial Management Operating System (OS)
Our history
We have all been in business for decades and have always tried to make data more valuable and meaningful, discover insights for new growth paths and help our customers succeed. Decades of client work, trial and error, and best learnings have now been combined in a SaaS solution that has the power to deliver you 180 degree perspective change towards customer and market centricity.
We have always been concentrating on top-line growth and marketshare. 180 OPS Commercial OS is an outcome of countless insights, tests and learnings. Although the company is young, the tools and practices have been brewing and developing for a long time.
Our value
Naturally our customer's growth is an obvious success metric, but the impact is much deeper. Customers and markets are the primary reason to exist for companies and they unite everyone in the organisation. Very often employees struggle with strategy and can't connect with it in their daily lives. 180 OPS enable bottom-up strategy design that creates a bridge to operations. Every decision also has a direct line to implementation and its shared within the management team and employees. If you have struggled with budgeting, priorisation or implementation of strategy, now you get it all connected in a transparent way. This approach makes the larger picture understandable and actionable, empower and energize employees and gives clarity and purpose that drives synergies. We help companies become better financially and socially.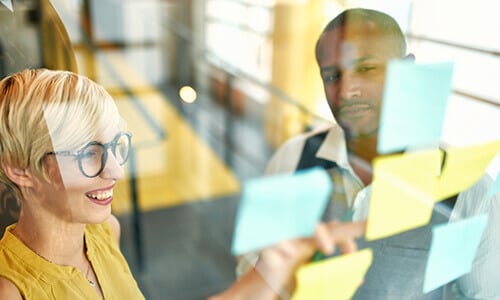 Alchemy
Companies have wide offering ranges, have plenty of data and technology in use. Our role is to aggregate and combine that data in a new and exceptional way, which allows us to deliver new insights and intelligence to your decision making. We are in a business of alchemy, turning something that already exists in to something much more valuable. Our approach will help discover new growth from existing product and service portfolio, new value from data that the company is already creating and distribute the new intelligence across organisation with technologies that the company is already using. The fourth point of alchemy comes from people, in a format of clarity, purpose, new energy and empowernment.
We are here to help you grow and succeed!
Meet our founding partners
Oppo Nyrövaara
CEO
Jack-of-all-trades. From strategy to hands-on operations. Knows numbers, laws, commerce, and the soul of the game with 10+ startups & 25+ yrs. tech biz experience.
oppo(at)180ops.com
+358 40 562 86 74
Toni Keskinen
LEAD EVANGELIST
Innovator, evangelist, entrepreneur, transformation consultant and agent of change. Author of five books and best practice articles. 20+ yrs. in digital businesses.
toni(at)180ops.com
+358 44 77 44 076
Edi Sandblom
CCO
Best friend of a customer. Innovator and entrepreneur. Loves solving problems in the crossroads of tech and biz. 15+ yrs. in digital businesses and startups.
edi(at)180ops.com
+358 40 157 82 05
Built to support your growth and success
Next generation insight capabilities for strategic discovery and change management
Clear view to where you stand now
Understanding clearly where the money comes from now, pareto insights (20/80 rule), penetration and offerings. Clear understanding about current value and potential > In which customers and offerings we can grow. Learning and insights about offering and segment dynamics
Strategic Direction and Priorities
Answering profound questions: Which types of companies represent the largest growth potential and for which offerings. How to create strategic segmenting and allocate resources more profitably, set budget or goals, or define incentive model for sales. How to monitor and manage change?
Bridge between strategy and OPS
Bottom-up data driven strategic decisions have an individual customer level impacts. Connecting strategy with sales and marketing operations will give direct answers to how to meet strategic goals: What to sell to whom, when and why. Capability to forecast and make scenarios for decisions